VANJA'S WORLDS – DILDO WORLD
"Vanja's Worlds – Dildo World" is the third game in the "Vanja's Worlds" hentai game series. The game is a sidescrolling game with sprite sex animations, Game Over CG's and story CG's. Story: Vanja gets trapped into a Dildo World where the Jelly Girls are getting restrictions on dildo usage by the three "King Dongs". They've summoned her into their world because they think she might be able to help them…
ESCAPE FROM FAIRY FOREST
"Escape From Fairy Forest" is a sidescrolling hentai game with in-game sex animations. Story: Princess Celina and Violetta the fairy is walking in the Fairy Forest. Violetta knows this is a dangerous place for Celina, but she isn't willing to listen…until it's too late! The forest is filled with magical creatures that wants to impregnate the cute princess…can Violetta make sure Princess Celina turns back home safely, without having gotten impregnated?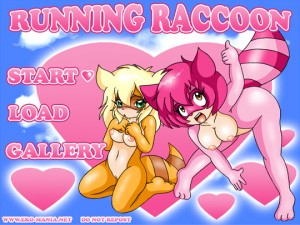 RUNNING RACCOON, FURRY HENTAI GAME
"Running Raccoon" is a sidescrolling furry hentai game with in-game sex animations. Story: Pinky's cute friend, Creamy, has been kidnapped. Pinky's determined to catch up with him and get on with the fun she had…planned for! But Pinky's a horny and easily distracted raccoon…can you help her avoiding being delayed too much?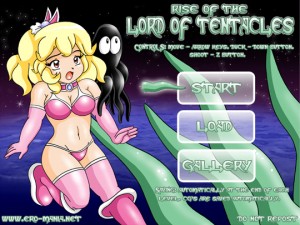 RISE OF THE LORD OF TENTACLES
"Rise of The Lord Of Tentacles" is a sidescrolling hentai game with sprite sex animations and a huge focus on tentacles. Story: once upon a time in a world called Eilahni, a fearful monster rose from the depths of the ocean. He turned people into sex-crazed monsters, and people referred to him as the great "Lord of Tentacles". A female warrior managed to drive him back into the ocean…but now, over a hundred years later, he's back…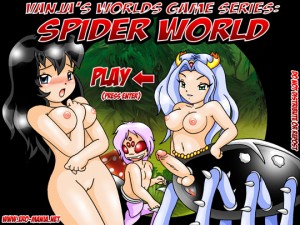 VANJA'S WORLDS – SPIDER WORLD
"Spider World" is the second game in the "Vanja's Worlds" hentai game series, and contains sprite sex animations, Game Over CG's, and misc. animated sequences and story CG's.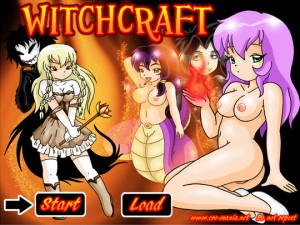 WITCHCRAFT, SEX BATTLE HENTAI GAME
"Witchcraft" is a sidescrolling sex battle hentai game. In a village called Crystalbush, a girl named Lilybell encounters a demon in the woods and loses her virginity to him. In search of a way to get rid of the monsters and demons that have started to pester the villages, she goes searching for a witch in order to get help…but ends up becoming one herself in order to battle the perverted and sex-thirsty creatures and drive them back where they came from.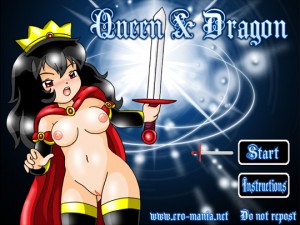 QUEEN & DRAGON
"Queen & Dragon" is a sidescrolling fantasy hentai game with sprite sex animations and fully animated video sequences for the boss scenes. Danae, the princess of the kingdom Aronia, have a thirst for sex that no man seems to be able to quench. When her parents dies and she becomes Queen, she needs to get married to keep the royal family alive…but she doesn't want to end up in a marriage with no sexual gratification. But a young clairvoyant tells her how she can achieve what she wants…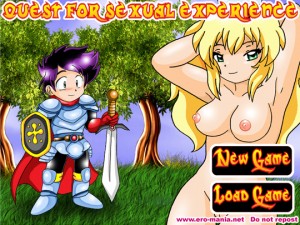 QUEST FOR SEXUAL EXPERIENCE
A knight decides he wants to marry the beautiful princess Amanda. However, she's decided that she doesn't want to marry just a regular man…she wants to marry someone who is as charming, strong, and sexually experienced as possible. She craves nothing but perfection! The knight decides to spend time increasing his knowledge, charm and sexual experience by visiting all the brothels he can find, as well as training and attending school lessons…but he needs to finish up before 100 days, or else the princess will marry someone else…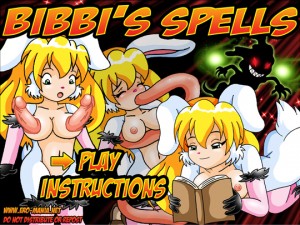 BIBBI'S SPELLS, FURRY HENTAI GAME
Cael is away, and Bibbi decides she wants to learn some new sexual spells they can use when he gets back home. Accidentally, she lets loose not only the magical orbs she needs to fulfil all her spells, but also a trickster demon that might interfere with her magic! She must run around in the castle, mixing her spells with the magical orbs, but also watch out for the trickster demon…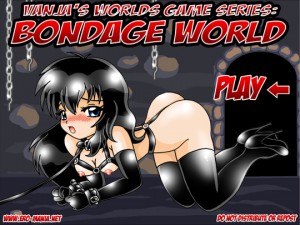 VANJA'S WORLDS – BONDAGE WORLD, HENTAI GAME
This is the first game in a game series called "Vanja's Worlds". It's a sidescrolling bondage hentai game with sprite sex animations. In this game, Vanja wakes up in a dungeon, and have no idea how she got there, and tries to get out.