A little bit of info regarding the patreon-supported hentai game "Monster Love Hotel": Maggie The Furry (the final character from the first batch of characters) was implemented into the game last month! ^_^
The latest version can be downloaded on Patreon:
http://www.patreon.com/wildsidecomix
The latest public version can be downloaded here:
http://www.monsterlovehotel.com
Note: while Patreon supporters will get previews, pre-releases and other stuff, remember that you can always see progress reports on the game's website ^_^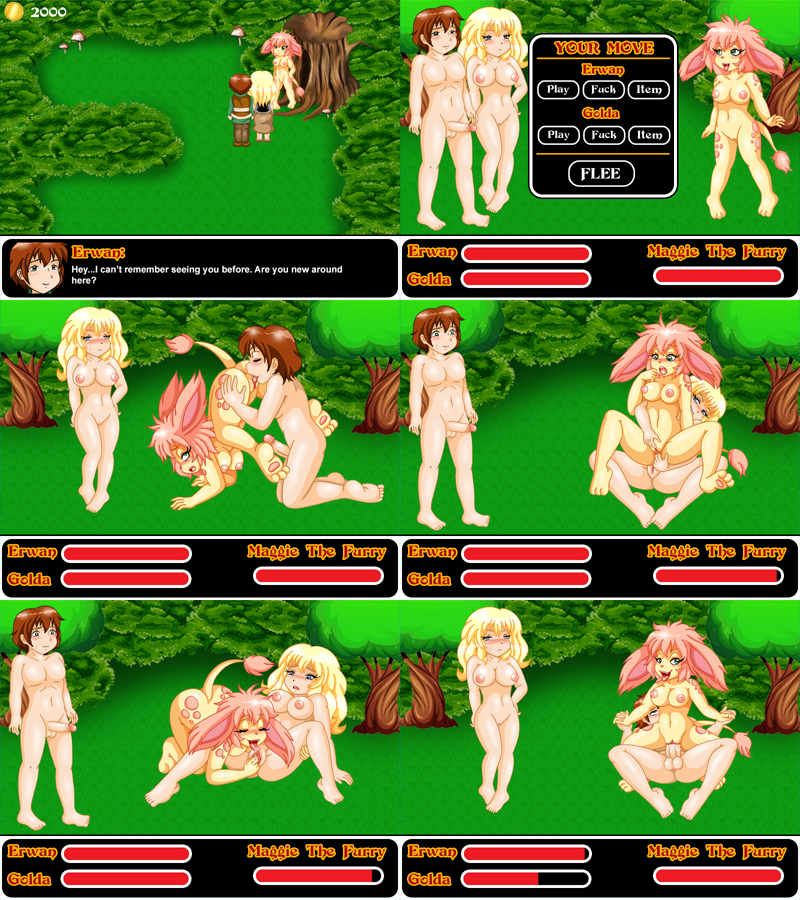 ---------------------------------
Tags: ahegao, anal fingering, anthro, battle fuck, cunnilingus, fingering, furry, furry on human, hentai game, human on furry, monster love hotel, patreon hentai game, sex battle, vaginal, yuri
11 Responses to "MLH: Maggie's sex battle"
Zoombul Says:


I love this game! It's a pretty big game already but I love the idea of seeing it expand even more. Keep it up, I love all the work you put into this!

brad69 Says:


Normally not into furry but Maggie is kinda cute

So which character won that other poll?? Or is that information for patrons only?

brad69 Says:


Oh, OK. Thanks, I'll keep an eye on the website. Kudos to you for keeping progress reports to non-patrons, too many devs keep it all behind their Patreon

SNHMessatsu Says:


I apologize if I seem rude, but I asked a question in an earlier post regarding raised level caps and never did receive a reply. Will it be implemented later in the game?

guib Says:


It would be really nice if we can choose a level for the enemies to do a re-fight, because I like to do re-fights, but since you at a much higher level than the enemies from the start of the game, these fights are just too easy.
CLICK HERE FOR THE MOST RECENT HENTAI UPDATES!
^_^