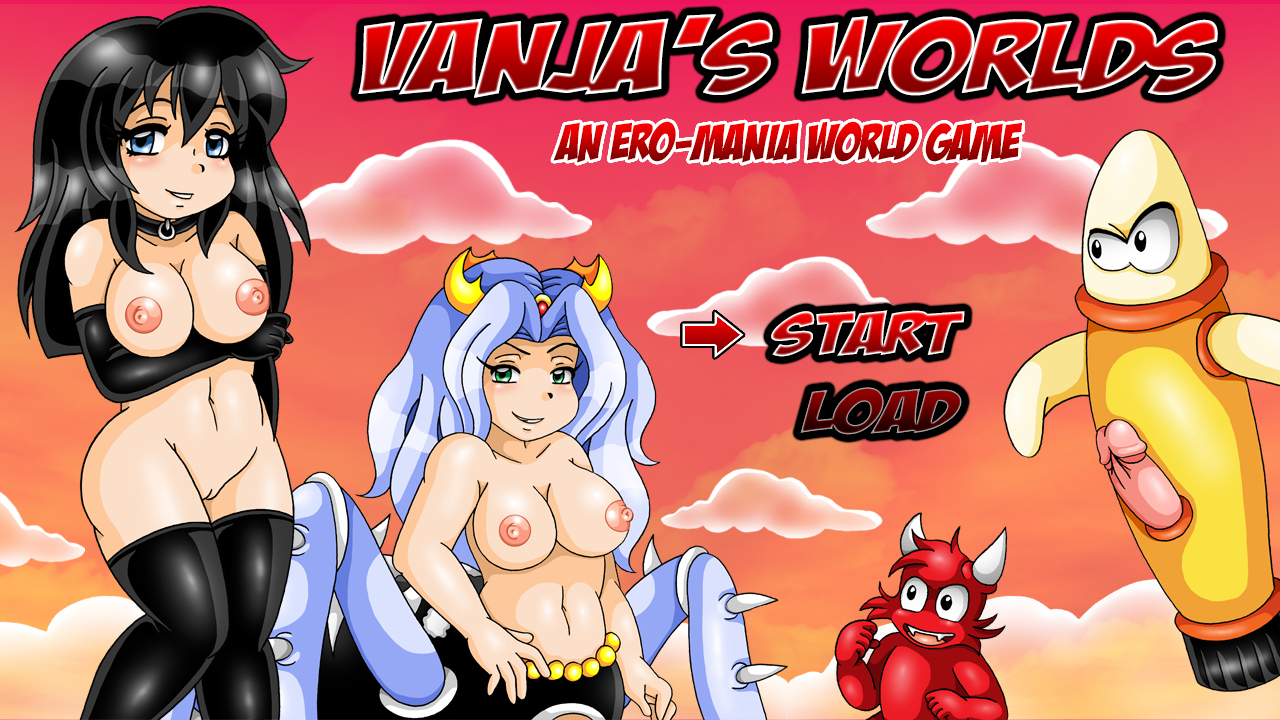 "Vanja's Worlds" – this game features the adventures of Vanja in a mix of "worlds" (from earlier games, comics, and new things). She meets Cida (the pink catgirl that first appeared in the "Bondage World" game) who wants them to find out why these worlds have been merged, and if the inhabitants are willing to help them get things back to normal…or if they have completely different urges…
This is one of the games from the online game series "Ero-Mania World" that is released and updated on Ero-Mania ^_^
CLICK HERE TO GO TO ERO-MANIA!
About the online "Ero-Mania World" game series:
"Ero-Mania World" is an online game series, which features several characters from my games and comics. These games are meant to have small but frequent updates, and will be updated with new content on a regular basis.
SCREENSHOTS:
Here's some screenshots. If you want to play these games, become a member on Ero-Mania, and that way you also support me and my art ^_^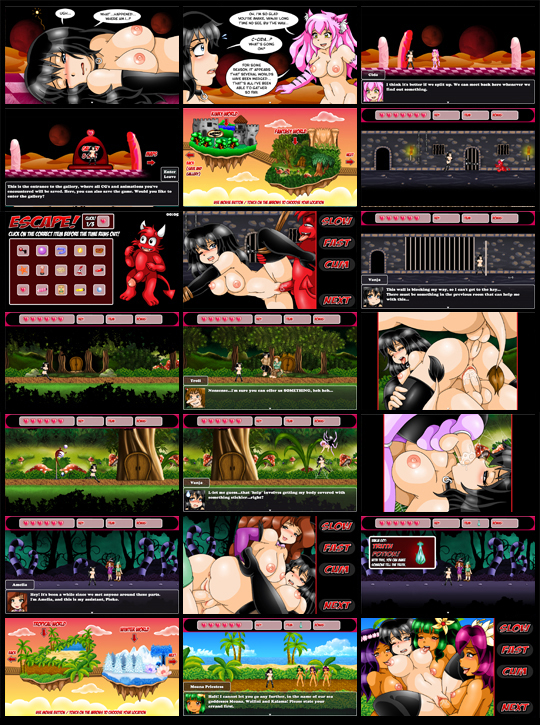 NOTE: This game is updated on Ero-Mania with new CG's and animations (some of them requests by the members). Thus, this page will be updated with more screenshots regularly ^_^