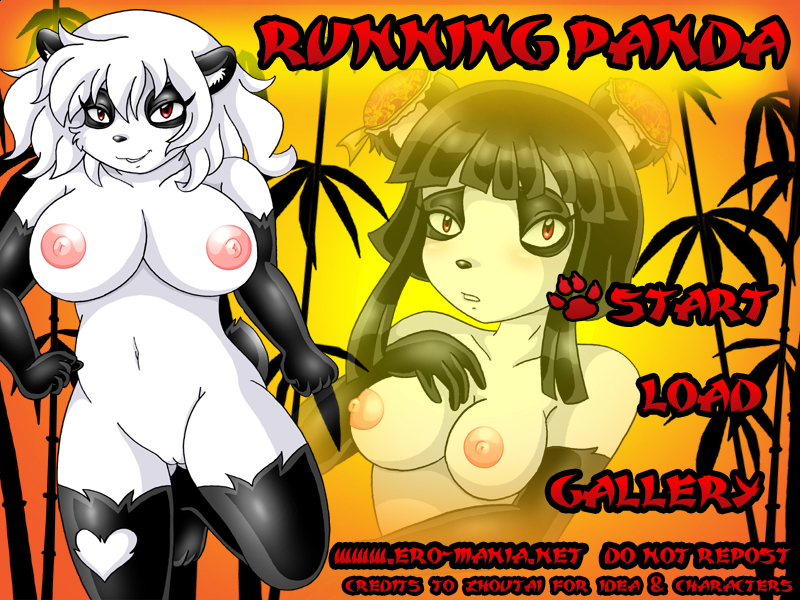 (No demo available for this game. This is just a preview page.)
"Running Panda" is a sidescrolling furry hentai game with in-game sex animations.
Story:
Long ago in a distant land lived a despotic Emperor, who's unmatched desire for the fairer sex took many from their homes and families to "serve" him and those under his command. There were two panda girls: Mei, a horny panda, and Lin, who only desired Mei's love. One night they try to escape, but Lin gets captured…and Mei must get back and save her!
SCREENSHOTS:
Here are some screenshots from the game. If you want to play the game, become a member on Ero-Mania, and that way you also support me and my art ^_^